Ohhhhh....it must be wedding season! :)
Since the season is in full swing, and there is so much to be done, I thought I'd share some of my most recent weddings.
Michelle and Andrew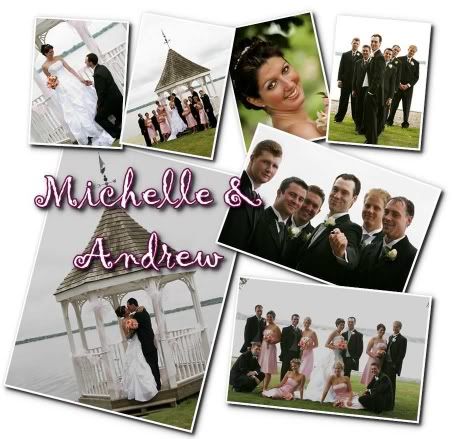 Gorgeous day, gorgeous couple, beautiful wedding site....
Michelle and Andrew got married at his parents home on the lake in Trenton. What a beautiful spot to be married, and the weather was perfect for photos and for the guys hanging around in black tuxes! :) Michelle was a vision in her dress, and dispite a VERY unpleasant cake situation, she didn't let it affect her day, or her happiness. Congrats to both of you!