I was so happy to see my favorite delivery girl (thanks C!) arrive today with my brand new backdrop! I have been so excited to get it ever since I bought it, so I literally tore into the box like a maniac when it arrived. I just love it, and I can't wait to start doing themed sessions on it. I took a few quick snaps of my kids on it tonight, just so I could see what it looked like, and I was so thrilled!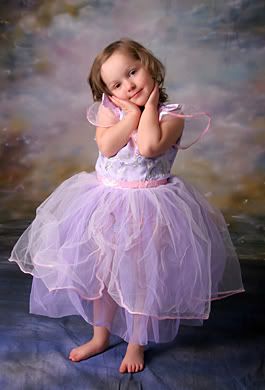 ...and now that I look at these photos, I have to tell you that I did NOT ask them to do that freakish thing that they are BOTH doing with their hands. I think they've been hitting the modelling chair too often these days as Mommy's guinea pigs. Apparently they think that posing for a photo involves some dramatic hand flapping. Quel Fromage!!!
I am amending this post to add the photo of my favorite redhead, eluded to in the comments section... ;) Without further adieu, (and to avoid incurring the wrath of my favorite delivery girl), I give you....Zachary.