I have been meaning to post photos from Paula and March's wedding for MONTHS!!! I have had people ask me when the wedding is, and I can't believe I haven't posted about it yet!!! I had one of the best times I've ever had at a wedding, and it was so much fun to see a dear friend marry her best friend. It was strange to be the wedding photographer, since I was having so much fun, surrounded by so many old friends. I wished I could have stayed all night, because it was the wildest party I had ever seen! The dancing started around 9ish, and the dancefloor went crazy right from the beginning. The DJ was amazing, so if you are reading this, Paula, please post his name and number for the folks at home! ;)
Here's a few from the day....
The ceremony was at The Old Mill in Toronto, which was a beautiful spot to have a wedding, but truly is the darkest chapel known to man. It was beyond dark in there....I'm not kidding. You can't really tell from the pics, but it was dark. Are you getting the idea on the darkness issue here? LOL!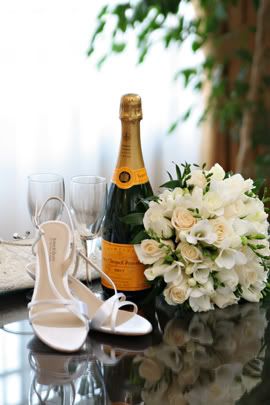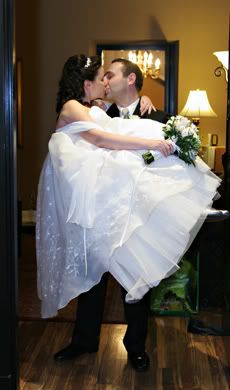 ...and just for giggles, here's a few that illustrate how much fun it was to be on the dancefloor with this party....at 9pm!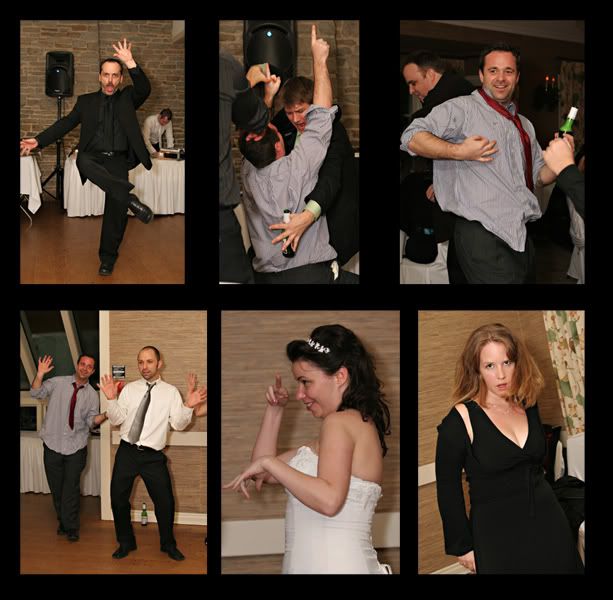 Thanks for allowing me to share in your day, Paula and March. It was truly a pleasure and an honour! xo