Okay, this post is way overdue!
Katherine and Chuck were here this morning to pick up their wedding photos, and it reminded me that the only photos I have of them are on my website, and not on my blog. I thought I ought to upload a few here as well.
We had a few laughs talking about the events of their day....twisters, leaves blowing in from the parking lot across Katherines dress, the weather (oh Lord, the weather!) and the importance of having a back-up plan. Katherine and Chuck (and assorted members of the wedding party) had made extraordinary efforts to make sure the antique fire truck was at the church, and available as the 'getaway car' and for wedding party photos.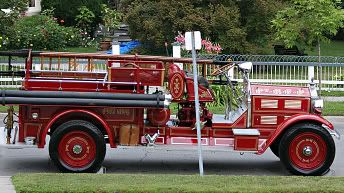 Well, unfortunately, as the wedding unfolded, the sky began to get darker and darker. The wind picked up, and I for one began to search the sky uneasily. It was that dark. Of course, as luck would have it, the rain began to pour, and all hopes of using the firetruck vanished. I knew they were more than disappointed, but they stayed positive and didn't let it effect their day. Instead of the photos we had carefully planned at the park, we ended up using 'Plan B', and still ended up with some beautiful photos anyway.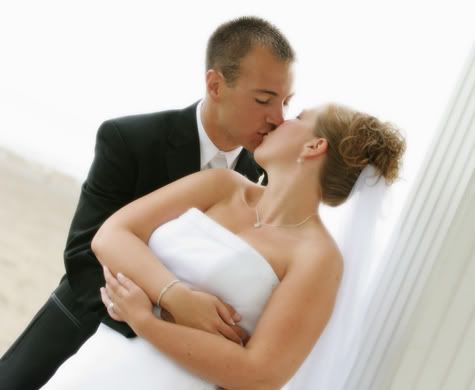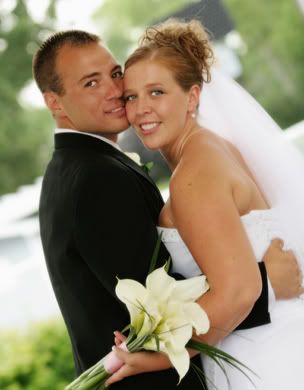 Just as we were preparing to finish things up, one of the wedding party noticed that there was a rainbow over the lake.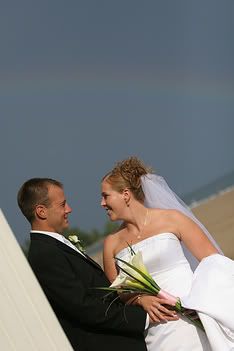 Now, if
that
isn't a good omen on your wedding day, I don't know what is! :) Congratulations, and many happy years together Katherine and Chuck!