What do you do when you have a wedding where all the men are in kilts? Well, you get ready to ha'e a fun day, let me tell you! :)
Sarah and Colin were married in Oshawa at one of the most beautiful churches I have ever had the privilege of photographing in. Huge, cathedral ceilings, stone walls and beautiful light all worked together to create a magical ceremony.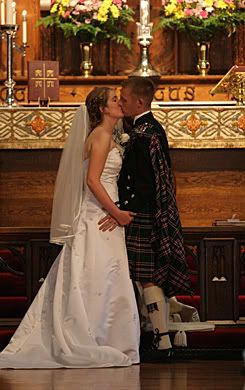 After the ceremony, it was off to a park where there was a revolving door of brides and grooms arriving and departing (none other WITH a permit, we might add!). Luckily our fierce Best Man was able to do a little permit waving, and opened up the path to some of the more desirable locations. We also learned (courtesy of a spunky, but ill-dressed photographer) 'What NOT To Wear' when photographing a formal affair. Note: Hot pink, and go-go boots fall under the previously mentioned category. We had quite an eyeful as we departed. On the subject of departures, we were being shuttled around by Dino, the driver of the coolest wedding bus EVER!!! Sarah and Colin rented the limo-bus (oohhhhh so cool!) and it was a complete blast. I didn't even mind that Dino kept calling me Sherry. Much. ;)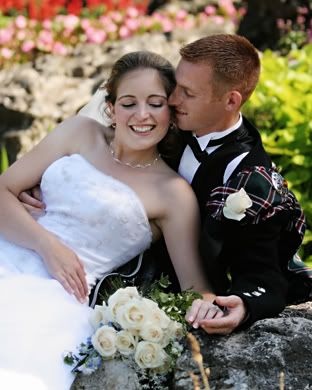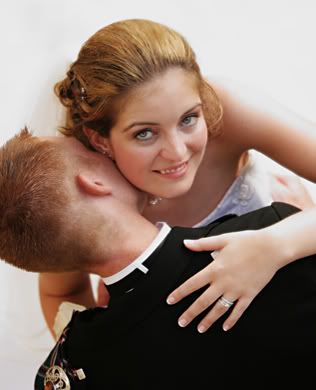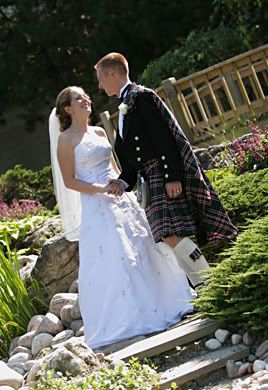 I will also take this opportunity to thank
Chris
, the best darn reflector/scrim holder EVER. Period. :) Best wishes on your upcoming wedding Chris!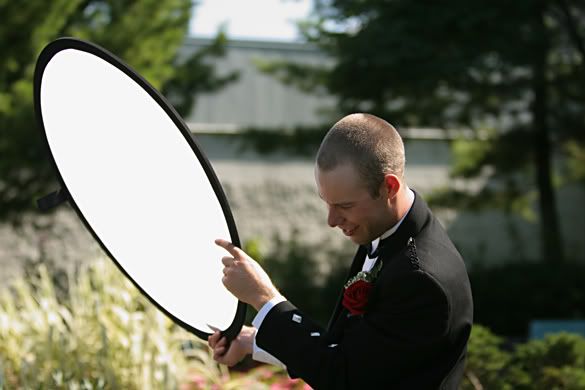 Congrats Sarah and Colin!